Purchase items wholesale
Looking to buy wholesale from us?
If you're looking to buy bulk quantities of our products, we are absolutely able to accomidate you. District Lines/Smartpunk service large retail chains and smaller mom-and-pop shops internationally.

On each product page on District Lines, you'll notice a link on the bottom right titled "For wholesale orering inquiries, email us!" You can simply click that link and include the quantities and sizes you're looking to buy.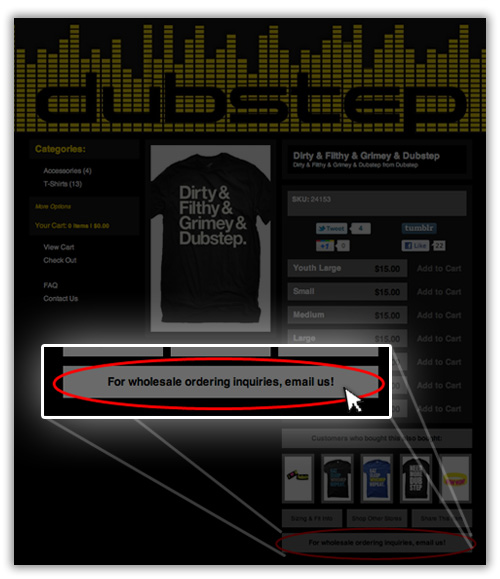 If you're looking to purchase multiple items in bulk, you can feel free to include the item number and desired quantities together in your email to us.